understand luxury
Indulge in the Lounge & Wellness collection of functional, timeless designs in quality materials for men and women.
The Lounge & Wellness collection was introduced in 2016, after a growing interest in more exclusive home wear, including blankets and pillows. The collection is a careful selection of Lounge & Wellness wear for men and women who enjoy winter bathing, sauna, and spa retreats and who wants to bring those feelings into the home and their everyday life.
Mix styles and colors to suite your taste and desired lounge feeling. Many items are designed to use during travelling, whether by plane, train, or boat. All materials are certified under OEKO-TEX® STANDARD 100 - your guarantee that each garment is free from harmful chemicals.
Everyday wellness

The lounge & Wellness collection brings everyday wellness and comfort into your life. Functional designs, quality materials, and heritage craft ensures a garment that will bring you joy for years. This collection encourages you to enjoy moments in your everyday life and invokes a sense of comfort and coziness that can easily be brought along whether you're at home, running errands, on a spa retreat, or on vacation.
EASY TO WEAR

We have selected soft colors that suite each other, all seasons and both genders. All designs are produced in the EU and certified under OEKO-TEX® STANDARD 100. Many of the designs work well as one-size, making it easy to spoil anybody with a piece as a valued present. Trousers, jumpsuits, and socks come in sizes.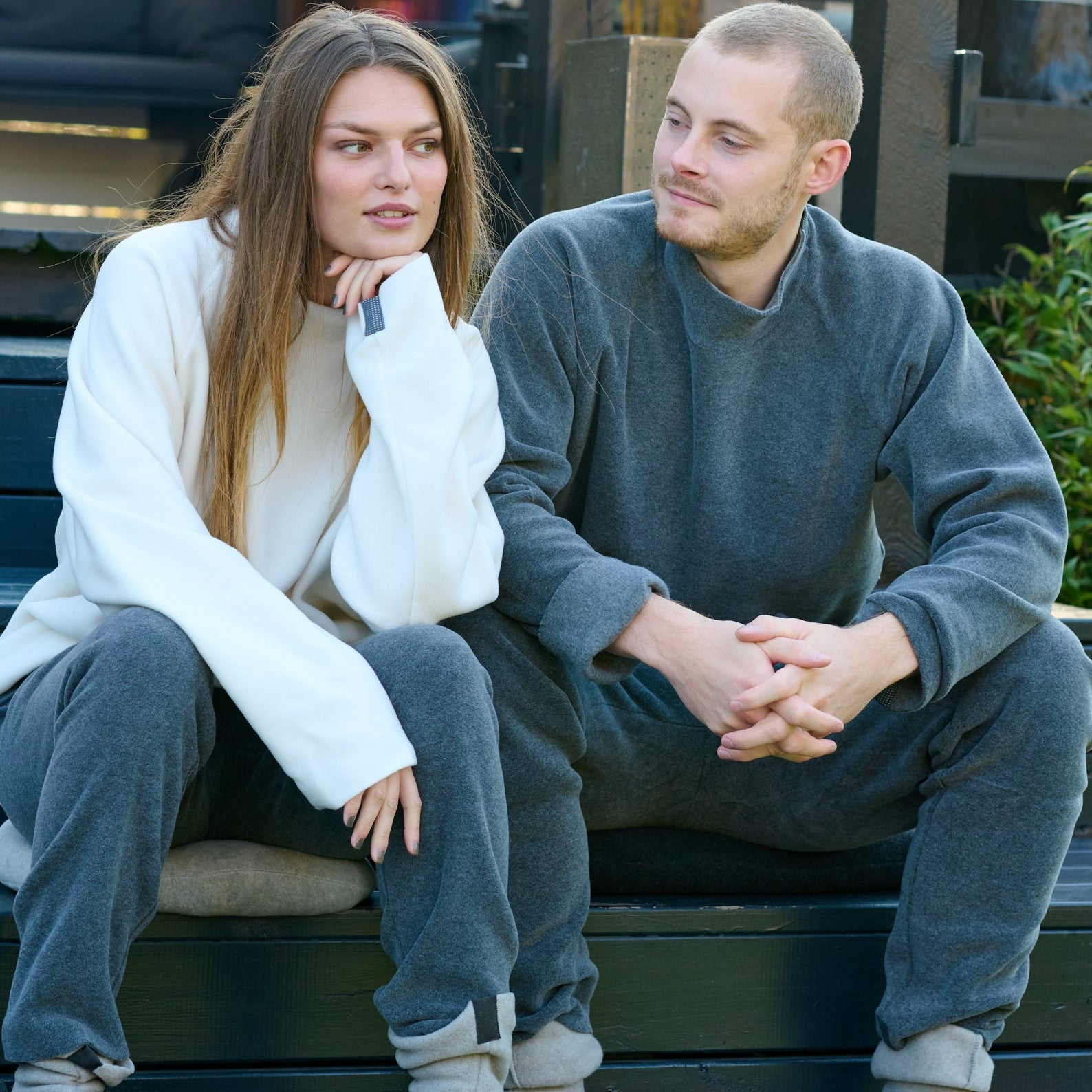 Feel safe

We have 15 years of experience with OEKO-TEX® STANDARD 100 certifications. Every little part of all our designs is certified in class 1, which means that they are held to the strictest criteria. With our certifications we guarantee you that there are no harmful substances in any part of our products.