NO WASTE - A LIMITED EDITION

From the beginning of 2003 NO WASTE has been a focus point at HSCPH and in the everyday life of our founder and head of design Henriette Steffensen.

Also in her private life she is paying respect to resources, and re-uses and recycles everything possible, weather it is worn out clothes or leftovers from the dining table. This philosophy is a fundamental element in HSCPH and especially in the design and production. The aim is constantly to minimize the fabric waste in our main production but there are and will be inevitable leftovers. Therefore, we have created the NO WASTE label where the design is limited to what leftover materials we have, making the creative process very interesting.

It is a big satisfaction that the demand for our NO WASTE designs are growing, and designs are often sold out.  Due to the nature of the NO WASTE philosophy the numbers produced are limited to the number of leftovers we have – a true LIMITED EDITION!

Thank you to all our customers, agents and distributors for supporting us in our NO WASTE project
Made to last

A main priority for us is to produce designs with a long life as valued items. We constantly challenge the way we think, work with, and produce our products. We take fabric usage, CO2 reduction and efficiency into account in all designs created. Our target is to reduce the impact of waste in our production and we continuously aim to challenge our way of doing it.
All production takes place in the EU. Internally and externally we target no or low waste, by implementing the following in our company:

• Certified under STANDARD 100 by OEKO-TEX® nr. 2176-347 DTI
• High usage of all fabrics
• Using fabric leftovers for new designs
• Freight by truck and not air – if possible
• Using polypropylene not plastic
• We reuse all our carton boxes
• Sorting our trash for recycling

We believe that everybody should follow their own style, integrating and reusing the clothes they have and mix with carefully selected new items that last for many seasons.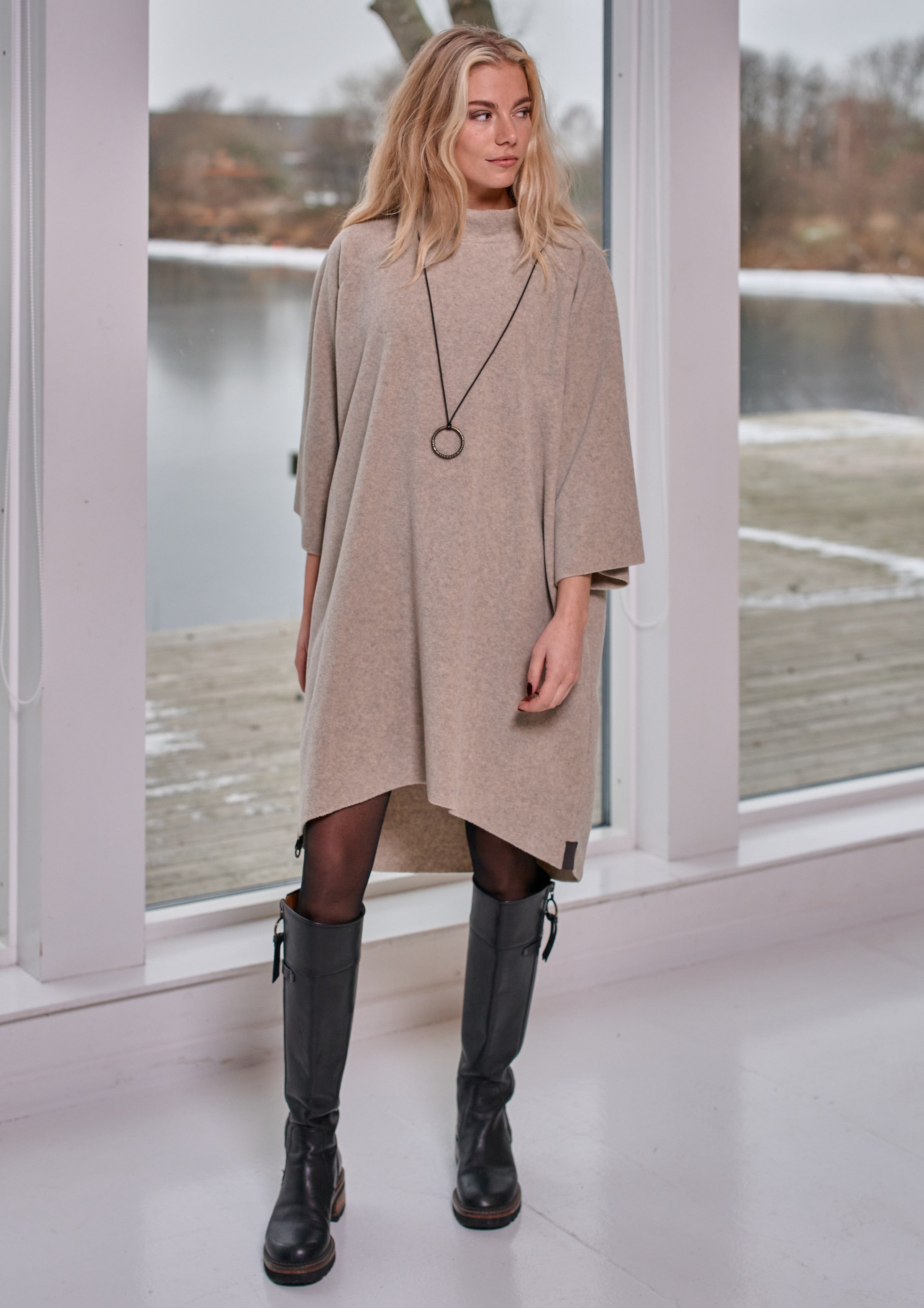 Our fleece material

The unique quality of our fleece has been developed over many years. The composition of 70% of the best polyester quality and 30% hard-spun viscose creates the unique and cozy softness that is so popular today. We use many different dyeing techniques to achieve our beautiful, unique and highly durable colors. This allows us to create vibrant and interesting colors close to nature's own palette.

We work with a well-controlled knitting technology as well as cutting and brushing techniques, all of which contribute to the cozy softness and volume that is so special to our quality. As we do not use a large amount of softener in our production, the extreme softness will diminish slightly after washing. Our fleece quality is produced in carefully selected factories in Italy.