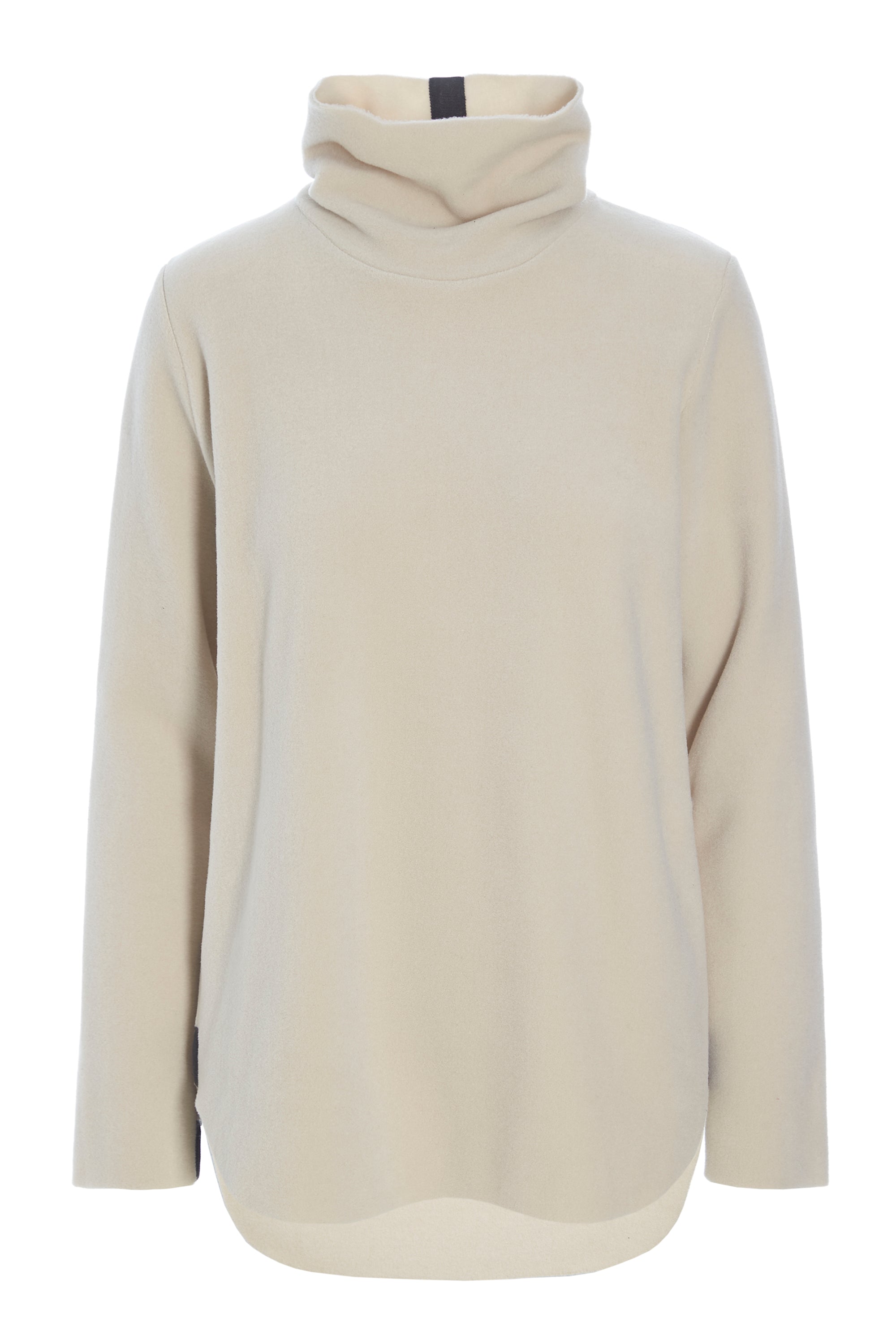 Large selection of fleece pullovers for women
Henriette Steffensen Copenhagen has a large selection of fleece jumpers for women (fleece jumpers for women) in our specially-made fleece material. The unique quality has a composition of 70% polyester and 30% sustainable viscose. The result is the unique and cosy softness that is so sought after among our customers today. We use traditional dyeing techniques to get our beautiful, unique and extremely durable colours. Explore the extensive collection of fleece jumpers here.
Oeko-tex® certified cosy fleece jumpers for women
Our materials are tested by the Danish Technological Institute, one of sixteen authorised OEKO-TEX® test institutes in the world, and every year we receive a renewed standard 100 by OEKO-TEX® class 1 certified (read more here).
OEKO-TEX® is a certification that, due to the reliable control by a third party, gives consumers security and confidence that the product is free of harmful chemicals. Standard 100 by OEKO-TEX® class 1 is the certification class with the strictest criteria to protect babies and children from harmful substances.
To achieve this certification, all components of our finished garments are tested – from sewing thread, care label, ribbons, buttons to the fabric itself. All our cosy fleece sweaters are therefore free from harmful chemicals.
Quality v-neck jumpers for women
Our collections have a wide variety of quality fleece jumpers for women in well-known and new Henriette Steffensen designs. Since 2001, Henriette Steffensen has been designing soft fleece favourites for women and men, where the unique quality of fleece has become well known and in demand.
The jumpers are created in understated, functional and simple designs. The few details are carefully considered, and give each cardigan its characteristic look: The raw edges, the hand-woven grosgrain band, and the small logo ring at the neck. The grosgrain band is woven locally in Denmark – we are both happy and proud that we have Danish partners. Previously, we had the band delivered from France based on a standard production, but now we have developed our own band together with a weaving mill in Jutland. In this way, we also achieved OEKO-TEX® certification in class 1, as opposed to the previous class 2.
We always have a wide selection of fits and models, so there is something for every taste and body shape. Our v neck jumpers for women are especially popular, and can be easily styled for both warm and cold months. Are you in doubt about which model will suit you best? Then write to our customer service at kundeservice@hscph.dk, they are ready to help you with a smile.
You will always find our well-known colours in the collections: soft black, grey, sand and off-white. You can also add a breath of fresh air to your wardrobe with the season's beautiful colours that can be mixed and matched with the muted natural colours or put together in a fun tone-on-tone set.
Which materials are best for jumpers for women?
There are lots of different qualities and materials to choose from when you need to find good fleece jumpers for women. At Henriette Steffensen Copenhagen we have chosen to work with fleece, jersey and also something completely new with organic cotton.
Fleece is an extremely durable and functional material – it should neither be ironed nor sent for cleaning. Simply wash your fleece style at 30 degrees in the machine and let it hang to dry on a hanger – then it's ready in a few hours.
The advantages of a fleece cardigan are that it is made of a breathable and insulating material. With a fleece cardigan, you can keep warm and feel the cosy softness against your skin all year round. Take it with you on holiday where it can protect against the cold air conditioning and be used as a pillow or blanket on the plane. Throw it over your shoulders on those cool summer evenings when the hot day is quickly fading away and the air feels chilly against your skin, and add a fleece scarf and wrist warmers in the cold winter months.
Fleece high neck jumpers for women and men
Henriette Steffensen Copenhagen and CARL by Steffensen have a large selection of fleece jumpers – all 100% produced in the EU and certified under OEKO-TEX® STANDARD 100. You can also find matching sets for both men and women in our Lounge & Spa collection. Many of the models in Lounge & Wellness are one size – it makes it really easy to give as a gift, since it is especially designed to fit a wide range of sizes.
Explore our women's loungewear collection here.
The soft and light fleece pullovers are perfect for a relaxed lifestyle, where clothes are practical and do not require a lot of maintenance. The fleece weighs almost nothing and is easy to take with you on the go. Try for example a fleece high neck jumper, that is cosy and perfect for the cold months. 
We recommend that you wash your fleece cardigan at 30 degrees with an environmentally-friendly detergent. Please avoid fabric softener, as the fleece will feel soft and luxurious without it, and the environment will thank you! To prevent unnecessary wear and tear on the material and to protect the environment, we recommend that you do not tumble dry but instead hang your cardigan to dry on a hanger – the fleece air dries quickly and you save energy.
Read more about our helpful advice for washing and care here.
If you have some bad luck and tear a hole in your cardigan, we recommend that you repair it rather than throw it away. You are always more than welcome to contact our customer service at kundeservice@hscph.dk, if you want good advice on repair or maintenance.
If you no longer use your cardigan for other reasons, we recommend that you give it away to a family member or friend, or donate it for recycling. The longer the clothes are in use, the more sustainable they are!
Overconsumption contributes to the stress on our environment. Our quality is made to last, and you can therefore, with the right maintenance, enjoy your Henriette Steffensen Copenhagen and CARL by Steffensen fleece jumpers for many years.